The 5 Best Couches and Sofas of 2021 and Where You Can Buy Them
Your couch might just be the most important purchase you make for your home. After all, it's where you'll spend the majority of your waking hours while home, and the centerpiece of your living room when you entertain.
That's why we'll be reviewing the best quality couches as well as the best sofa brands in our Best Couches of 2021 review. You'll see options from Allform, Urban Outfitters, Crate & Barrel, West Elm and Pottery Barn. We'll also do a deep dive into coveted features and style trends such as: deep seats, modular construction, customization choices and modern design elements.  
The 5 Best Couches of 2021
1. Allform Sofas and Sectionals
Price: Starting at $1595
What real customers loved about Allform
Allform offers adjustable sofa designs for all spaces. You can configure your own sofa to fit your home perfectly by building your own design out on the Allform site. They brand is not the originator of this idea, but certainly has led innovation in the direct-to-consumer market since launching in 2021.
Extra large seating and additional loft provides plush comfort. The durable performance fabrics are stain, pill and scratch resistant, and leather options are premium top-grain. All sofas are sustainably made in the USA and they offer extensive warranties on all sofas. Even though it's a new product, it's certainly a winner.
Allform's Drawbacks or Flaws
The only thing you can really say about Allform in the negative is that there is not a range of different models and styles. The sofa is certainly customizable, but you can't yet get their product in many different looks. We'll be waiting to hear from Allform in the coming months to see if anything changes on that front.
2. Winslow Armless Sleeper Sofa by Urban Outfitters
Price: $499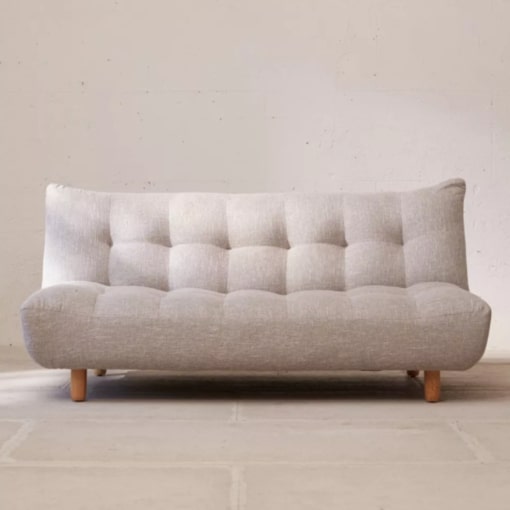 What real customers loved about The Winslow
Namely, people love the style of this sofa, but it's also incredibly comfortable and versatile. Of course, it's not a traditional sofa, but any traditional sofa you get in this price range is bound to be low-quality. This is a great option for someone with a small apartment or looking for multi-functional furniture.
See more cheap sofa options here.
Winslow Drawbacks or Flaws
This sofa is not the best for sleeping on. It's best if you use it infrequently for that. Some customers have complained about pilling after a time, but for the value, you can't really beat it.
3. Hayward 3-Seat Rolled Arm Sofa by Crate & Barrel
Price: $1520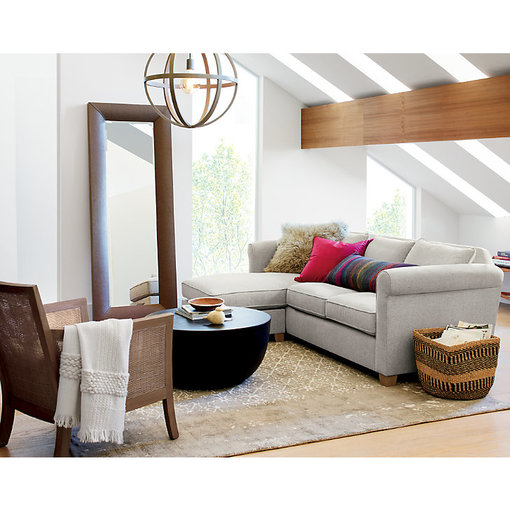 What real customers loved about The Hayward
The main thing people love about this sofa i the comfort and style. Customers also loved the color options and the reversible chaise. For a smaller couch, it certainly comes with some versatility!
Hayward Drawbacks or Flaws
The main drawback for some is the firmness of the cushions. However, many have said that they do soften over time. The other common complaint is that the cushions sag and need to be fluffed regularly.
4. Hamilton Leather Sofa by West Elm
Price: $2399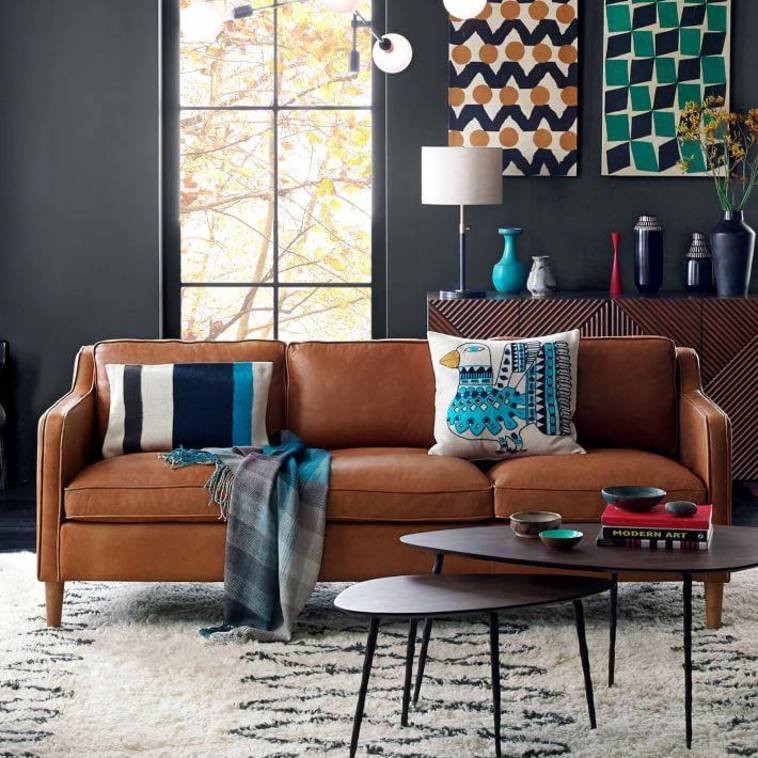 What real customers loved about the Hamilton sofa.
The Hamilton is a modern spin on a classic style dating back to the 1950s. With its vintage silhouette, the Hamilton is as stylish as it is comfortable. Down-wrapped back cushions let you feel like you are floating away as you comfortably sink in. And with ten leather shade options, you have you can be sure to choose an option that will compliment your room's vibe and style.
Buyers love that the sofa fits well in a small apartment, and many reviewers have discussed needing to pass on other sofas that were just too big to fit well in a room. They also have reported that the sofa is very comfortable.
Hamilton's Drawbacks or Flaws
This sofa has received stellar reviews on its design and construction. However, some buyers have complained that ordering a custom color has a much shorter return window (7 days) and takes longer to ship.
5. Comfort Sofa by Pottery Barn
Price: $1299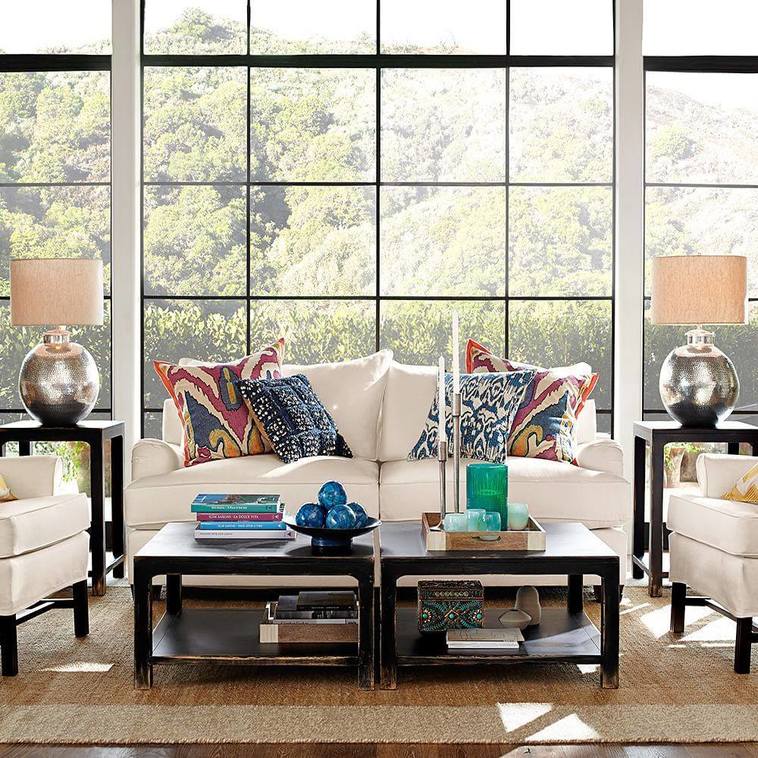 What real customers loved about the Comfort sofa.
All you have to do is take a seat and you'll understand how this sofa got its name. The Comfort sofa was designed for relaxation with its super deep deats and triple-layer padding on the arms and back. Best of all, the Comfort has the most customization potential with numerous fabric, fill, and cushion options.
Buyers love that the Comfort is super soft and luxurious and that its construction is extremely sturdy and durable.
Comfort's Drawbacks or Flaws
Buyers have said that the back cushions can get really flat and need to be fluffed frequently to retain their shape.
Read our full Pottery Barn review
The post The 5 Best Couches and Sofas of 2021 and Where You Can Buy Them appeared first on Home Of Cozy.